Fairbairn wedding packages start at $500 for a covered bridge ceremony. For more information, please visit yourfairbairnwedding.ca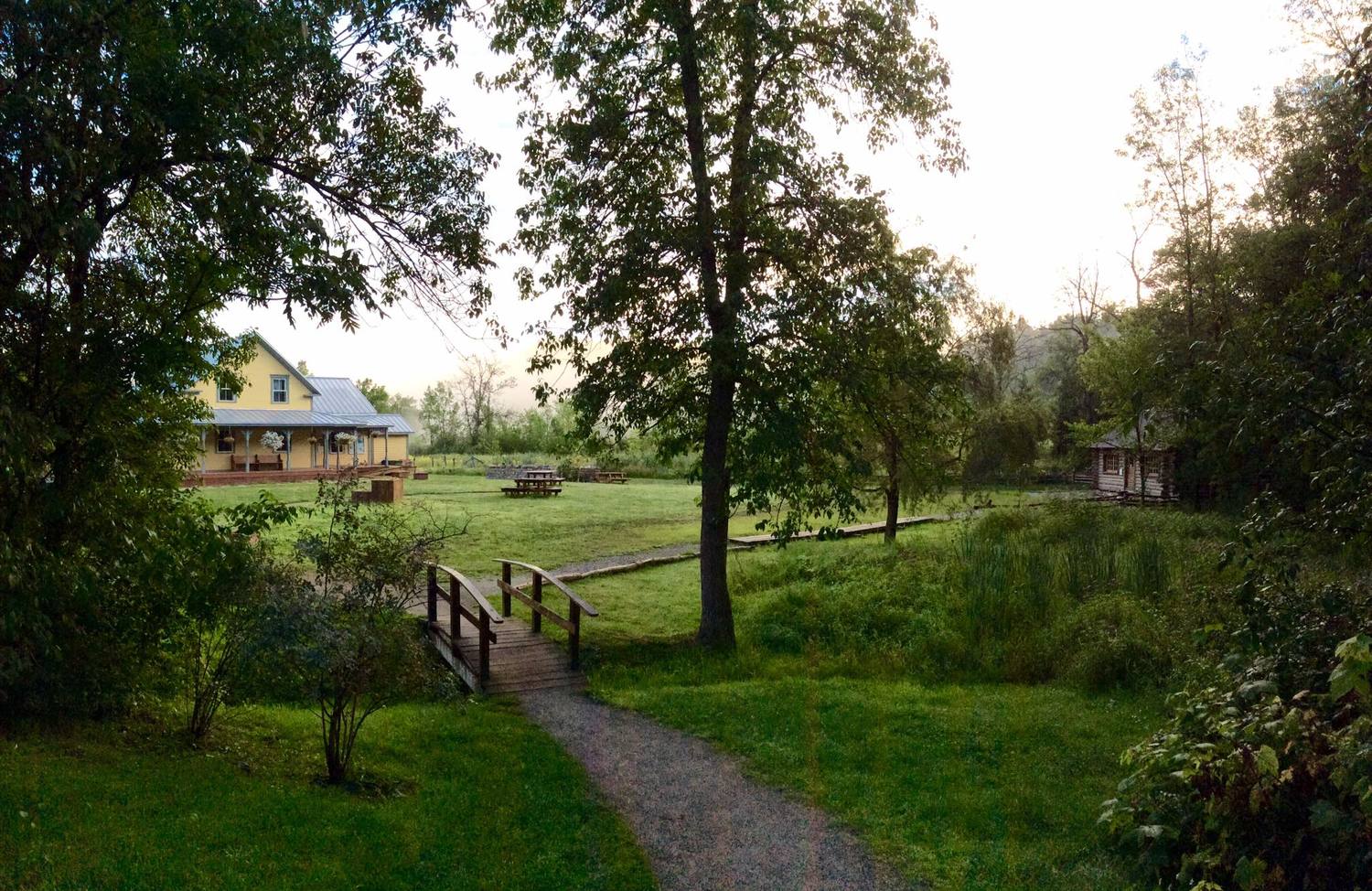 Rental prices for the House and grounds, outdoor stage, or log cabin start at $150.
Fairbairn House and Grounds Planning an outdoor birthday party, family reunion, staff party, or any other large or small social gathering? The Fairbairn House is fully equipped with two washrooms and a full kitchen. The park has picnic tables, and room to erect a 20 by 40 tent. The park also includes plenty of parking and beautiful nature trails.
Authentic 1920s Log Cabin The 1920s log cabin has a 20-person capacity for sit-down dinner events. The handmade tables maybe re-located to the flagstone terrace, opening up the cabin as a bar or buffet station. A unique and rare location for your birthday, or other social gathering.
Outdoor Timber Frame Stage The 24' by 32' stage is the perfect setting for a small ceremony, a dinner, or a dance floor. Fully equipped with its own sound system and electrical panel, the stage may be adorned with curtains for a more intimate atmosphere.
Wakefield Covered Bridge The Wakefield Covered Bridge is a charming and unique setting for a special event. Sheltered, spacious and picturesque, it offers a magnificent view of the Gatineau River enhanced by the gentle sounds of the rapids below.
Meeting Room Our meeting room comfortably fits up to 16 people seated at tables, or 30 people theatre style. Direct access to the washroom and kitchen facilities, plus a screen and LED projector, and high-speed wifi. We can provide tea, coffee, water, biscuits, pens and paper for your group. The meeting room is priced per hour at $25, with an additional $25 for coffee and treats.
Contact us to book your event!